PROFILE
Since 1990, we breed pure arabian horses based on polish bloodlines, with the focus on exquisite type, attitude and movement.
Most of our foundation mares and stallions have been tested at the racetrack and are highly decorated halter champions.
One of our first foals, dark liver chestnut stallion TM Aikor is the first horse who received in 2005 the WAHO-Trophy, annually given by the Austrian Breeding Society for his own success in the showring as well as the impressive showrecord of his foals. Clients have all become an important part of the extended family over the years; horses from our bloodlines found new homes in many parts of the world, from Scandinavia to Saudi Arabia.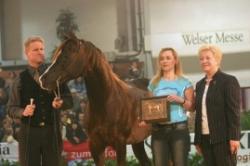 Horses bred by Ta Merij - Arabians have been tremendously successful on national and international shows and in sport:
96 championships in halter, numerous wins in dressage and Western disciplines, endurance and races from 1995 to 2016.
We agree on true commitment to breeding the highest quality Arabian horses and ensuring for these horses a wonderful and healthy life.
We invite you to enjoy our website and experience for yourself the beauty of the Arabian horse!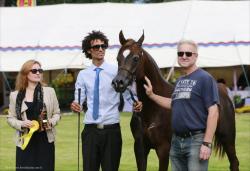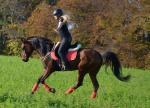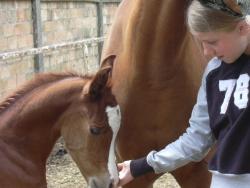 Visitors are always welcome!
(Please call or mail: 0048.504682770 or 0043.650.3316519, tamerij421@gmail.com)